Back to Basics - The Program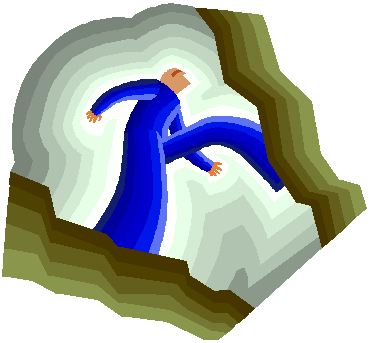 The Back to Basics program continues to evolve. Based on what has been observed and/or described at the various Meetings and Groups throughout the world, Wally P. has seen a pattern emerge. The people who are most successful at "life changing," i.e. taking newcomers through the Twelve Steps and witnessing the miracles, are those who have sharing partners, are members of a local Back to Basics Home Group and are involved in yearly Back to Basics conferences.
These three levels of involvement can be summarized as follows:
The Beginners' Meetings were an integral part of the "original" A.A. recovery program. But, during those early days additional measures had to be implemented to achieve a 75 percent recovery rate, and we believe these same measures are necessary today. James H. has provided us with a great deal of insight as to "How it Worked" in the 1930's-1940's when we were so successful. We are now trying to reintroduce the same support structure that was used by our A.A. pioneers. This support structure consists of three levels:

Sharing Partner - (two people–once a day)

Each person who goes through the Back to Basics Beginners' Meetings (either the one month or the one day program) is asked to share his or her Guidance with other person (a "sponsor," spiritual advisor or sharing partner) every day. This practice is part of a daily Eleventh Step, which is essential for maintaining long-term, contented sobriety.

Back to Basics Beginners' Meeting or Guidance Meeting - (typically 6-18 people–once a week))

Everyone who is involved in Back to Basics needs to belong to a local Group or Team. The purpose of the Group is to save lives by taking newcomers through the 12 Steps in the weekly one-hour Beginners' Meetings and/or by sharing Guidance at Eleventh Step Meetings. The Eleventh Step Meetings have a variety of names but most of them follow a very simple format:

Read pages 85-88 (Step 11) from the "Big Book"

Practice a "Quiet Time" (typically five minutes) so that anyone who hasn't done so, can write down his or her Guidance from God.

Share Guidance with the rest of the Group.

It has been our experience that the local Groups or Teams function best when they have less than 20 members. When a Group gets larger than that, members can "hide out" and not get the maximum benefit from belonging to a B2B Home Group. In the original "Chicago Plan" which was in effect during the 1940's-1950's, a Group split into two Groups as soon as it reached 20 members.

Back to Basics Conference (typically 150-300 people–once a year)

This yearly event is similar to the Back to Basics Conference held in Clare, MI on September 17-18, 1999. Actually, this was the Second Annual B2B Conference for the Clare area (the first one was held in October 1998).

Please review the Back to Basics "Workshop" web page for more details on the yearly B2B Conferences
We continue to ask for feedback from those of you who are actively involved in the Back to Basics movement, as to what is working, and more importantly, what is not working in your area. Now that there are over one thousand Meetings and Groups and tens of thousands of recoveries, we need to know how we can be of further assistance to you and your life saving efforts. Also we need to know how to best utilize this web site.
Please keep in mind that Faith with Works Publishing Company is a non profit enterprise with four part time volunteers. Our resources are very limited. Because each of us is employed (except for Wally P. who is temporarily out of work), each of us can only devote a few spare hours per week to this life saving work. We will continue to do our best to keep up with the e-mail requests for information and we will try harder to keep this web site up to date.

Home
Online Shopping Carts - Please Note: We have added additional Priority shopping carts to separate the different programs offered!
.
DVD's (Back to Basics 101, The James H DVD's), CD Workshops (Back to Basics, Back to the Basics of Recovery, Sponsorship, 4 Spiritual Activities, Nutrition) and others have been moved to the "DVD's, CD's, and Other Digital Media" Bookstore.
.
Seminars · Back to Basics Bookstore (U.S. Only) · Back to Basics Priority Mail (U.S. Only) · Back to the Basics of Recovery Bookstore (U.S. Only) · Back to the Basics of Recovery Priority Mail (U.S. Only) · How to Listen to God Bookstore (U.S. Only) · How to Listen to God Priority Mail (U.S. Only) · DVD's, CD's, and Other Digital Media · Quantity Discounts (Media Mail-US Only) · Canada Bookstore · Overseas Bookstore · Donations
Materials
B2B Book · B2B Program · B2B Recovery Model · HTLTG Book · HTLTG Program · Printable Mail/FAX Order Form
Assistance
Back to Basics Seminar Information · Upcoming Seminars · Back to Basics Meetings · Treatment Centers · Sharing Partners · Contact Info
Information
Testimonials · Articles · History · Links · James H · Wally P · Dr Bob Archives · Southwest Archives · Feedback · B2B Foundation
The following are keywords we use to help people find us:
Wally P, back to basics, oxford group, alcoholism, addiction, twelve steps, 12 steps, bill w, dr bob, james h, how to listen to god, back to the basics of recovery, back to the basics of nutrition, the greatest spiritual movement, four spiritual activities, 4 spiritual activities, oxford group, recovery, recovery dvds, recovery books, recovery cds, back to the basics of sponsorship, basic sponsorship, basic recovery
Copyright © 1997-2022 Back to Basics Foundation - 25 years of service since April 1997
This page last updated 4/28
/2022