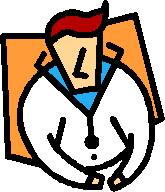 The Back to Basics Recovery program has been a very successful addition to the procedures already in place at many of the Treatment Centers, Half-Way Houses and After Care Facilities throughout the world. The objective of the Back to Basics Recovery program is to provide a safe, structured environment in which clients take all Twelve Steps as they were taken during the early days of Alcoholics Anonymous--in four one-hour sessions. What differentiates Back to Basics from other treatment programs is the fact that the clients take all Twelve Steps, they don't just talk about them. This approach has produjced a dramatic increase in recovery from alcoholism and/or drug addiction for those who stay with the program for ninety days.
The Back to Basics Recovery Program has been in use at the Westcenter Treatment Facility in Tucson, AZ for the past eighteen months (originally written in 2016). At Westcenter, about one fourth of the clients participate in the One Day Back to Basics Program during their 5-7 day day stay in Primary Care, and the One Month Back to Basics Program as part of their aftercare. The results have been so encouraging that Westcenter has asked for additionl One Day Back to Basics sessions so that additional clients can be exposed to this dynamic recovery process.
One Day Back to Basics Program
Many treatment facilities have been forced to adjust to a 5-7 day Primary Care schedule. The One Monthy Back to Basics Program was modified so that it could be presented in one day during this initial phase of treatment.
After taking the Twelve Steps in one day during the Primary Care phase of treatment, the clients are encouraged to take the Steps again during the weekly Back to Basics Beginners' Meetings. At this time, there are two Back to Basics Beginners' Meetings in Tucson, one on Wednesday night and one on Thursday night. At these Alcoholics Anonymous meetings the attendees take all Twelve Steps in the course of a month.
In the Woodlands, TX, the local Back to Basics Group has restarted the Beginners' Meeting format that was first introduced by the Nicollet Group in Minneapolis, MN in the mid 1940's. At this Group, which meets every Sunday night, there is one central meeting and four sub meetings in which all four Back to Basics sessions are presented simultaneously. With this format, a newcomer never has to wait to take the Twelve Steps.
Of course, this format requires a great deal of organization. It also requires the commitment of five people every Sunday night to act as meeting leaders. But the results have been so overwhelmingly positive, with so many recoveries, that filling the "slots" has not been a problem. Hopefully, other Groups will grow "in the Fellowship of the Spirit" to where they will also be able to run all four Back to Basics meetings simultaneously.